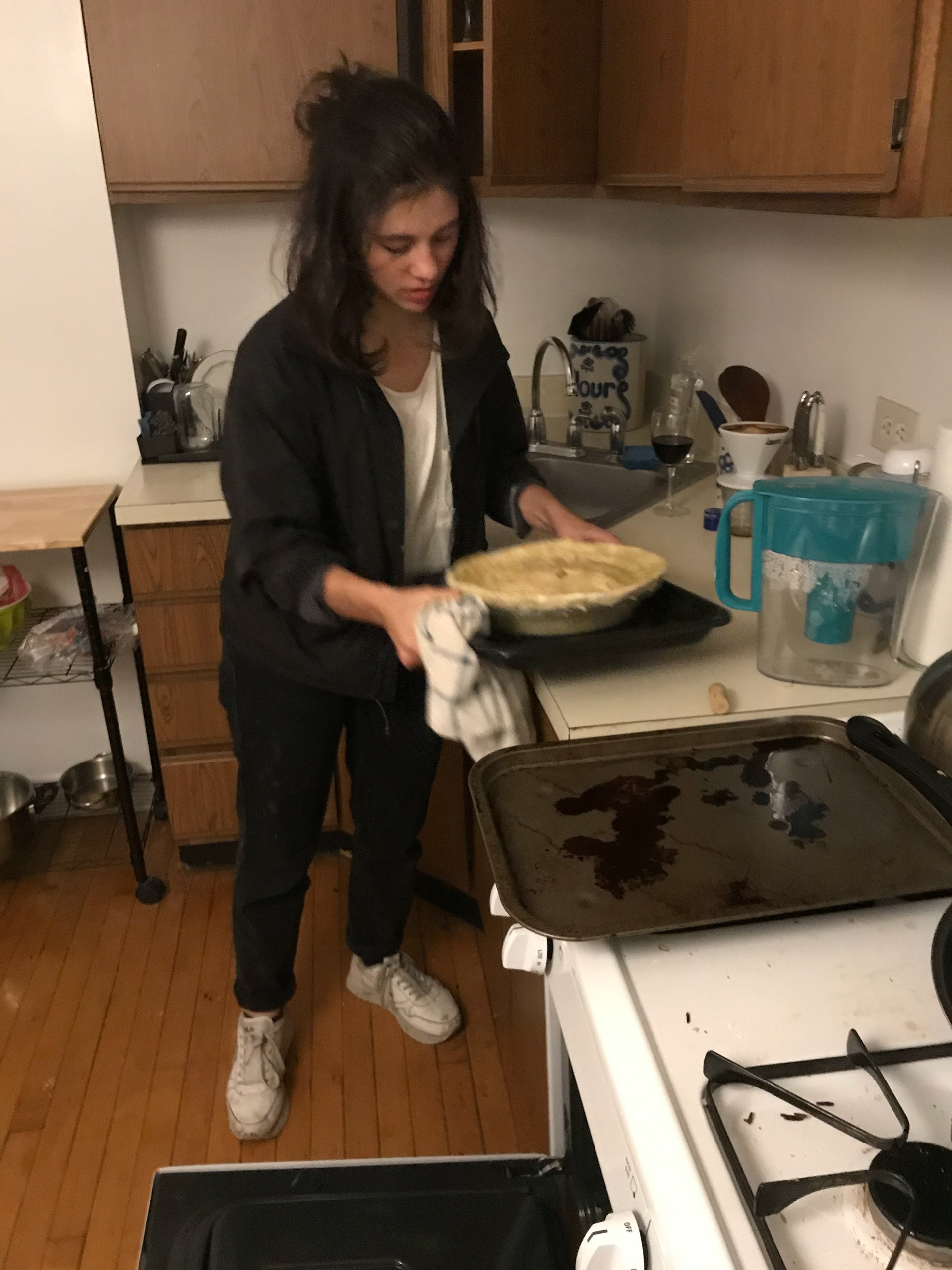 Lily Scherlis

is an artist and writer. She is Associate Editor at

Chicago Review,

and is working towards a PhD in 

English at the University of Chicago

.
She has written about the social history of social distancing, the concept of quality of life, the German far-right's appropriation of an Orientalist painting, embodiment in Super Mario 64, a sulfur pile in Calumet, doorbells and memory, friendship, alt-right visual culture, the Bauhaus, and early video art. 
Besides text, she works mostly in video and installation and sometimes in painting and printmaking. 
Something she hastily photoshopped as a joke wound up on the cover of the architecture magazine 

Bauwelt

. 
She is currently a Neubauer Distinguished Doctoral fellow, and previously graduated from Harvard University with highest honors in literature and studio art. Before Chicago, she lived in Berlin, where she researched hacktivism.
She can be reached at lily.scherlis [at] gmail.com, or you can tweet at her